Ice Cream Parlour
The ice creams we prepare daily in our laboratory are not only handmade, but also natural: we don't use emulsifiers, preservatives, dyes, industrial flavours or hydrogenated or refined vegetable fats. Our fruit flavours are elaborated only with seasonal fruits and, for our creams, we select only the best ingredients: high quality milk, Valhrona chocolate, organic eggs, pistachios from Bronte and PDO hazelnuts from Langhe. We elaborate ice cream to meet your every need: dairy-free, egg-free, gluten-free, sugar-free, for vegetarians and vegans.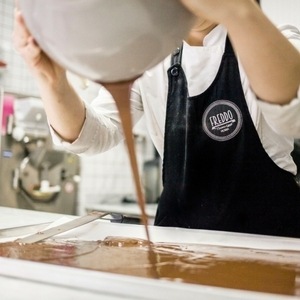 NATURAL ICE CREAM
We use selected ingredients and local products in our laboratory to create a 100% natural and handmade ice cream.
SEASONAL FLAVOURS
The fruit flavours follow the rhythm of the seasons to make you taste a genuine ice cream. The creams are available in classic flavours and unique combinations.
WAFFLES AND CREPES
Ice cream is present in many tempting proposals: crepes with chocolate cream, homemade waffles, fresh brioches and homemade popsicles.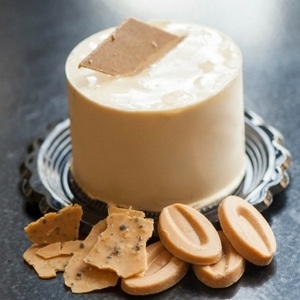 ICE CREAM CAKES
Iced cakes and ice cream cakes, also as single portions: perfect for a break in the middle of the day or to bring as desert for a dinner with friends.
The Premices
Refined atmosphere and vintage feel for an ice cream parlour that represents a small oasis of peace in piazza Tuscolo. Starting with breakfast, you will be welcomed with a bar counter full of homemade croissants. Afterwards, you can proceed to our pale marble tables for a snack with homemade cakes and ice cream or use the outdoor tables to eat a frozen yogurt at lunch time or ice creams in many delicious combinations: with crepes, waffles or brioches.
ILLY CAFE'
We are ready to welcome you from 7 o'clock onwards with Illy coffee, tea or smoothies that can be accompanied by homemade croissants or small pastries.
OUTDOOR AND WI-FI
We are located overlooking piazza Tuscolo, with outdoor tables and colourful chairs so that you can enjoy your ice cream in great company and outdoors. We also have fast, free Wi-Fi to post your best shots online.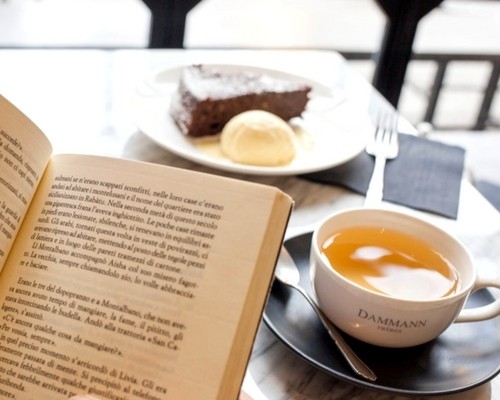 SNACK PROPOSALS
A slice of homemade cake accompanied by a scoop of your favourite ice cream or, maybe, a cup of tea with homemade pastries. And for those sweet of tooth: waffles and crepes with ice cream and melted chocolate.